March 25, 2005
The Rocket Boys Fly Again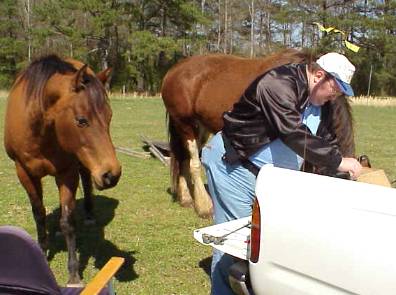 Gussie and Emily check out the truck for food as James sets up his rockets.
---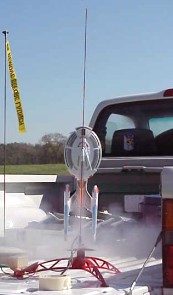 Takeoff of the Quest Enterprise E.
---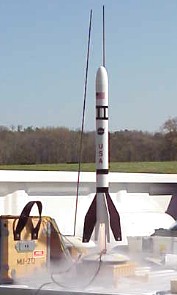 This is Estes Big Bertha. James later laminated an autograph we got from Homer Hickam
(The Rocket Boys) to the rocket, since he forgot to bring the rocket to the autograph session.
---
Bill Gould and son Alexander look at a Mercury Redstone.
---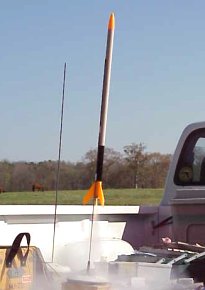 Bill's Alpha, which he modified by "stretching" the fuselage.
---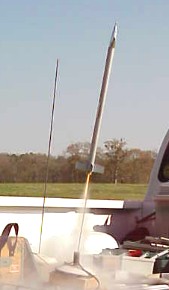 Bill modified this rocket, an Athena, by "stretching" the fuselage, as well.
---
It's usually hard to catch the "return phase" on camera.
However Bill's Super Big Bertha cooperated nicely.
He lost it in a later flight, but our hosts found it again.
---
Mercury Redstone 7 launches again!
---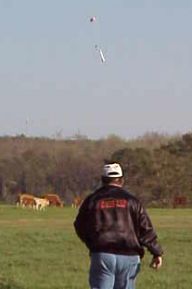 "The long, long walk." James retrieves the Mercury Redstone after her successful flight.
---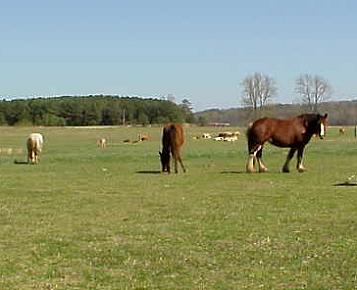 "Are you done yet?" The horsies want their pasture back.