April 13, 2003
Flowers, Rockets, and...Space Cows?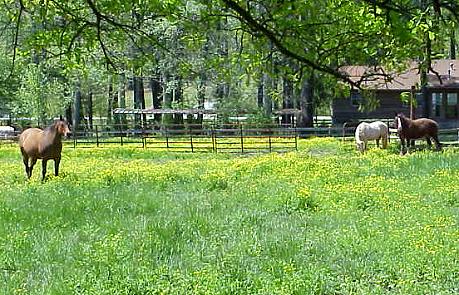 Gussie, Yellow, and Emily were kind enough to loan us their flower-scattered pasture.
---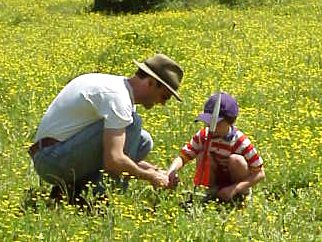 Bill Gould and his son Xander prep a Heatseeker for flight.
---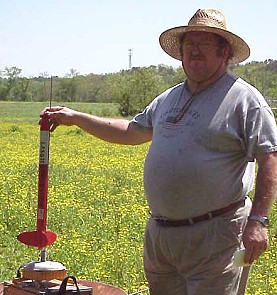 James poses with the "Lassie-evious Linda," a Holverson "Wicked Winnie."
---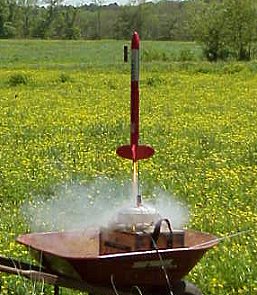 "Lassie-evious Linda's" maiden voyage.
---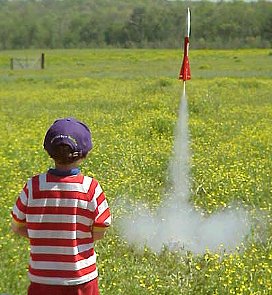 Xander launches the Heatseeker.
---
Bandit's rocket, an Estes "Bandit," launches with a stretched Alpha3 in the background.
---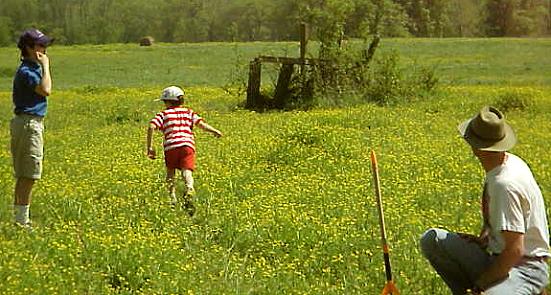 The retrieval team, Christian and Xander, gets to work as Bill looks on.
---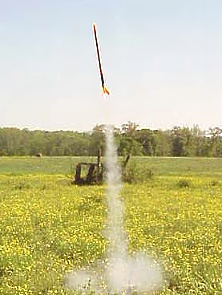 The Stretched Alpha launches.
---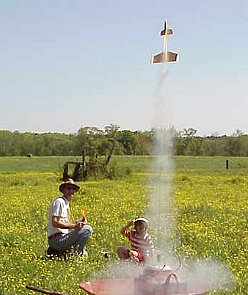 Bill and Xander watch as the Edmonds' Geenie glider launches.
---
Launch of Bill's as yet unpainted Black Brandt.
---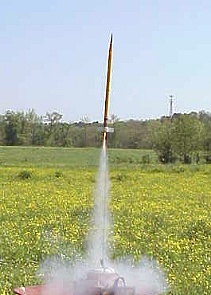 Launch of the Estes Skywriter 2, a.k.a. the flying pencil.
---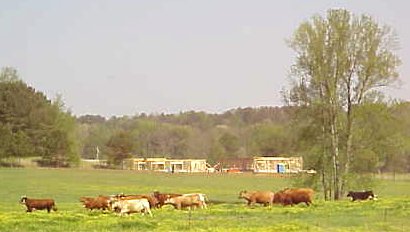 The cows who almost separated Bill from his new rocket.
---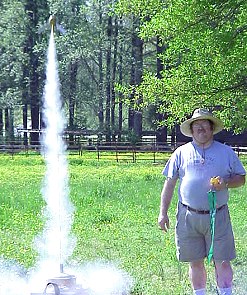 Last launch of the day: the Golden Snitch takes wing.