May 31, 2005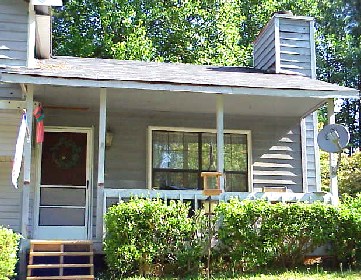 I forgot to take a photo of the whole house before they started work.
I snapped this picture just as they started work around the glass doors.
---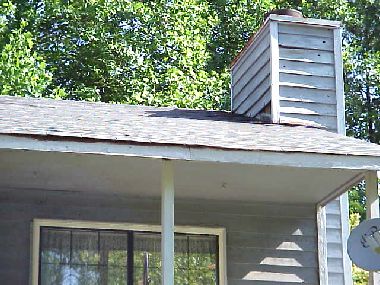 This is a closeup of the roof and the chimney.
Note the curling siding, the one slat that's down, and the woodpecker holes! Ugh!
The rest of the house was this bad, especially the termite damage on the side.
---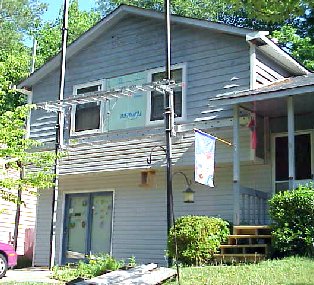 Work in progress.
They had to completely remove the rotting latticework between the upstairs windows.
The job is being done by Taylor Construction.
---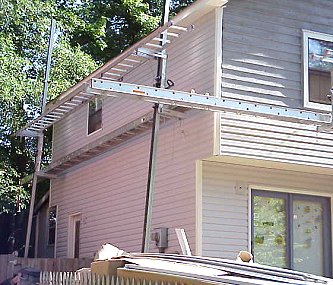 Work in progress two. You can clearly see the difference in the old siding and the new.
Plus the termite damage (around the electric meter) is gone.
---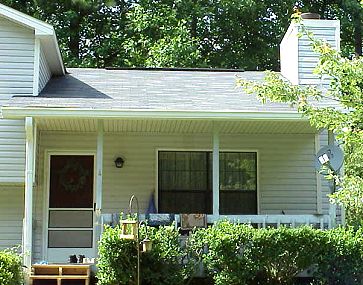 Here's part of the finished product; same shot as the first photo.
The roof has also been repaired (note ridge vent) and there are gutters at last.
---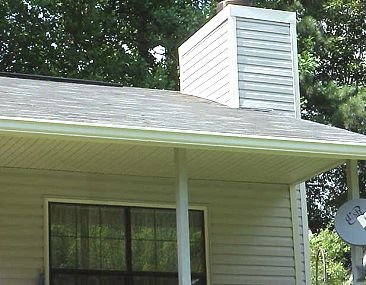 This is the same shot as picture 2.
The new ridge vent will help the house "breathe" better.
Chimney looks nicer, eh?
---
So the house is finished. We still have to repaint the porch and fence and paint the steps.
We wanted the blue sidings, but we figured the light grey would reflect sun better.
We're planning something else for the blue. <g>
---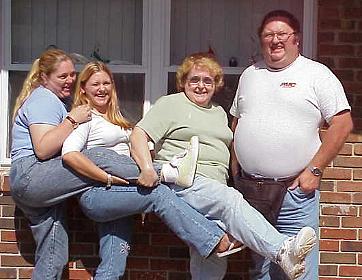 James presents "A Chorus Line": his sister Candy, Candy's daughter Nicki, and his mom.
---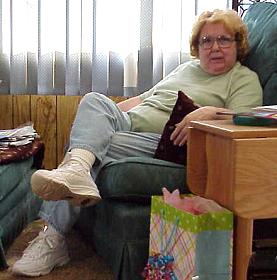 James' mom opening Mother's Day gifts.
---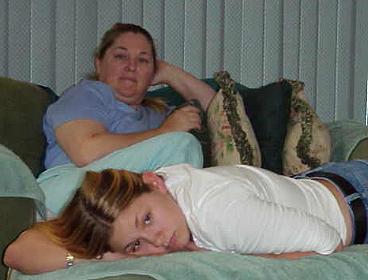 Candy and Nicki relaxing.
---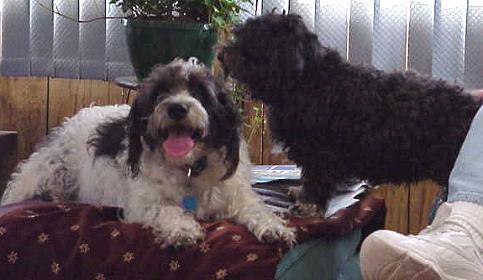 Trouble and Tipsy.
---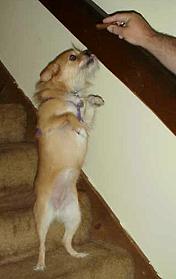 Willow does an "up." Someone offered her a cookie, of course. <g>