June 2, 2002
Mad Dogs, Englishmen, and Rocketeers
(And That Crazy Italian Chick with the Digital Camera...)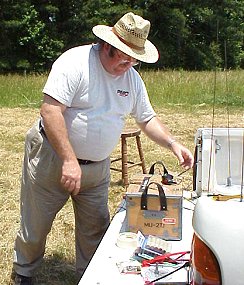 Yes, we were crazy enough to have a rocket launch when it was 95° degrees out.
Here James sets up the launch pad on the back of the truck.
---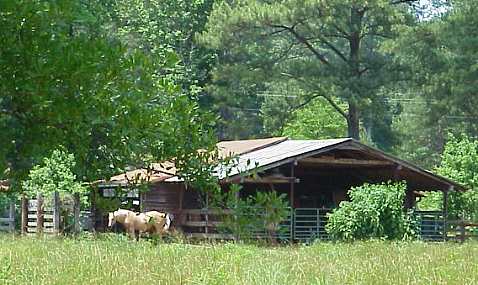 The horses, on the other hand, were smart enough to stay in the shade. :-)
---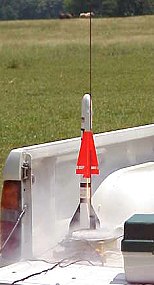 The AIM 4D Falcon launches!
---
An Estes "Skywriter."
No, you're not crazy. It does look like a No. 2 pencil!
---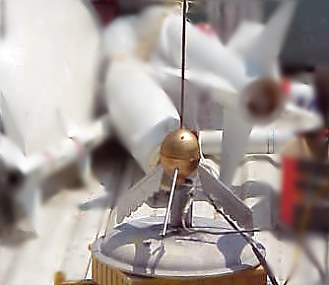 James found a plan for a "Golden Snitch" rocket in Sport Rocketry.
These are made from the round half of a plastic easter egg; the fins are paper.
It's an ideal first rocket--doesn't go too high and floats down close to home.
---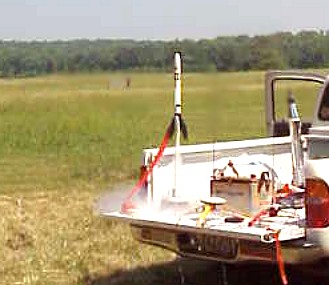 James tried something called "a St. Louis arch" with his Big Bertha.
You fasten a crepe paper streamer to a rocket fin and allow it to launch...
---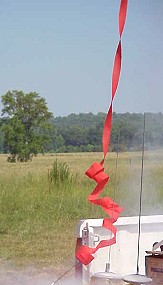 ...and the crepe streamer unreels. As the rocket falls to earth, it forms an arch.
---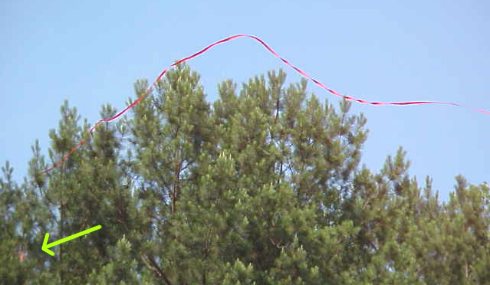 On the third arch, James didn't want to risk Big Bertha (it's autographed by Homer Hickam) again.
We put the streamer on the Ghostbuster, which now resides in a tree.
---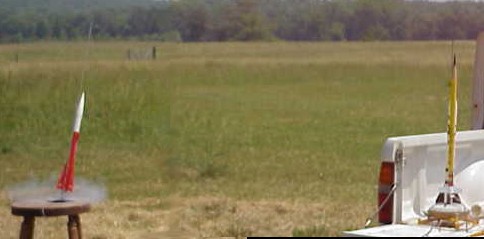 We did a couple of "rocket drag races." Here the Heat Seeker beats the Skywriter off the pad.
---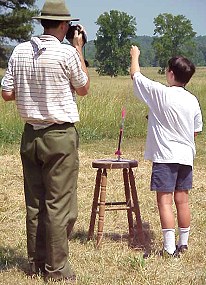 Here's Bill and his son Christian setting up a rocket.
---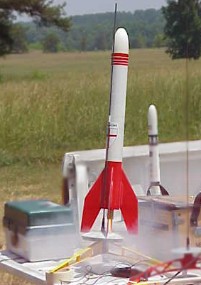 Bill's favorite rocket is his Super Big Bertha. She has a nice launch here.
Then Bertha's luck changed...once her engine misfired...
---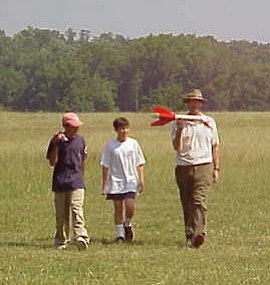 On her last launch her chute didn't open and she came down at least 800 feet head first.
Retrieval team (Christian's buddy David, Christian, Bill)--and the rocket!--look a bit down.
---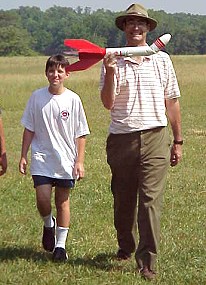 But you can't beat Bill--he always keeps his...uh...chin up!
---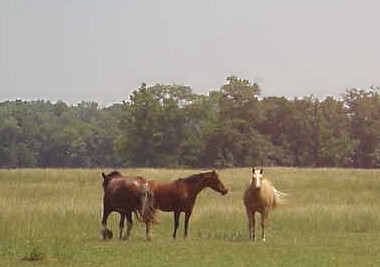 Emily, Gussie, and Yellow return to the pasture--"It's about time!!"
Many thanks to David and Xander for rocket retrieval!!!