June 18, 2006
Meeting Lassie
The ninth generation Lassie, travelling the country promoting his new dog food.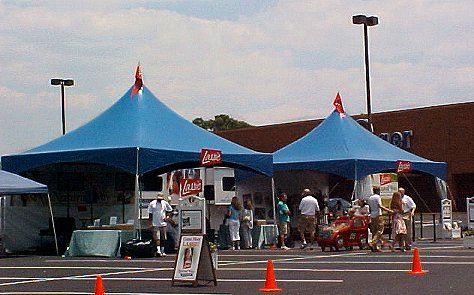 The Kroger shopping center setup for the Lassie appearance
---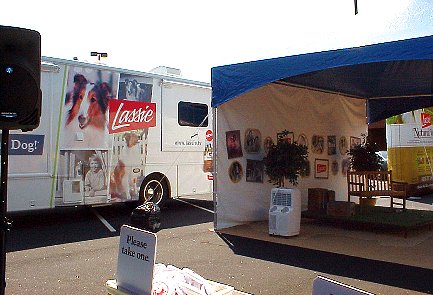 The Lassie RV behind the appearance/photo tent.
In the foreground, you can see the mini-Frisbees given away as souvenirs.
---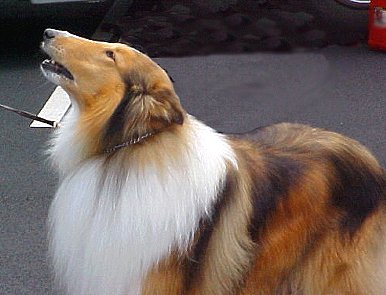 Lassie emerges from the RV for his photo session. "Arf!"
---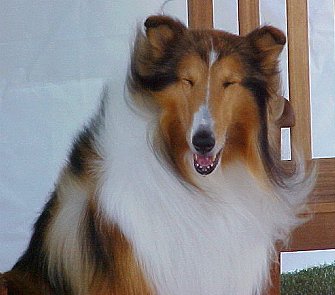 It was a very hot day, in the high 80s and for his comfort, Lassie had his own fan.
He seems to be enjoying it!
---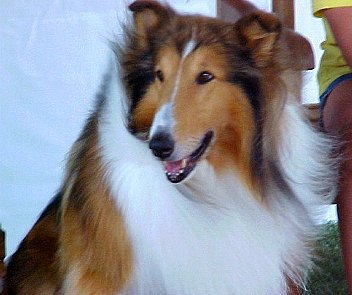 Ah, that lovely Lassie smile!
---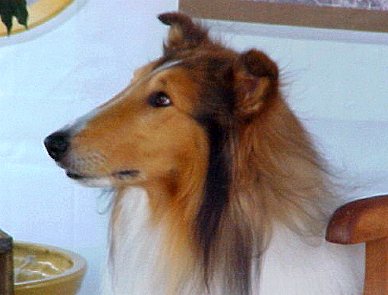 An earnest look from Lassie.
---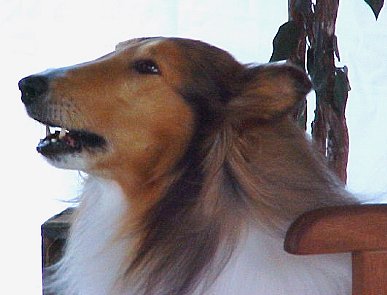 "Hey! May I have another cookie?"
---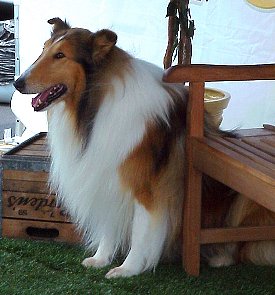 After a half hour of photos, Lassie looks a bit weary.
---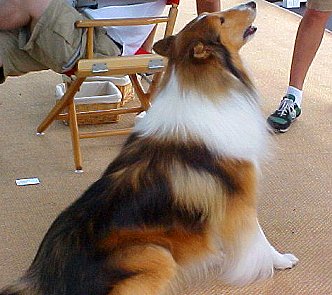 After the photo session, Lassie's trainer Carol Riggins worked him in a short routine.
---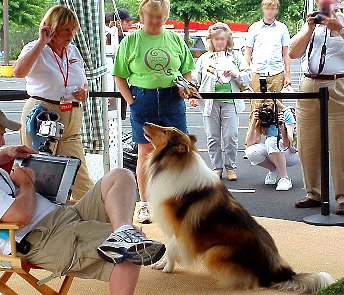 Here's a wider shot of Lassie working for Carol.
---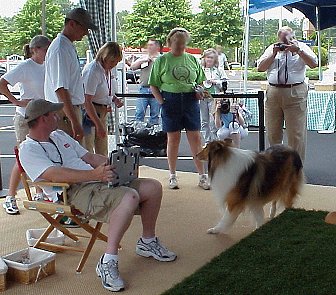 Lassie turns in a circle for the crew and fans.
---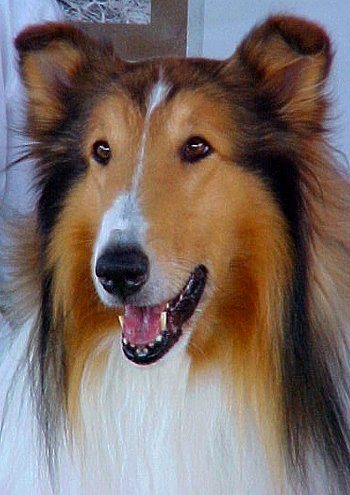 A last portrait of Lassie.