September 18, 1999
Myriad #200 Collation Photo Album
"Terrier in the Hole" Game: September 28, 1999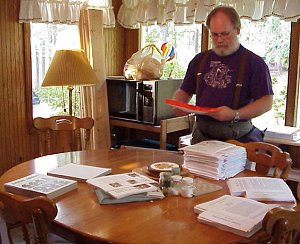 Myriad, our APA, reached 200 issues, which we collated at the Elder house
Here Daniel Taylor starts sorting the zines
---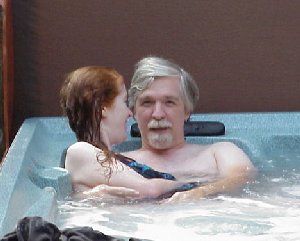 Newlyweds Robin and Terry enjoy the jacuzzi
---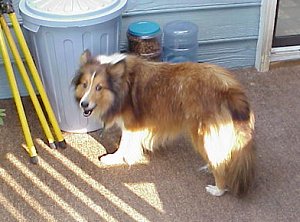 Even Amber enjoys the celebration
---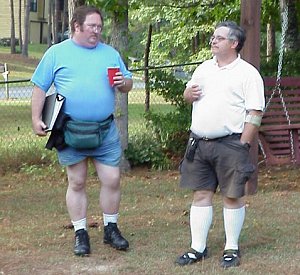 James and John Campbell have a confab in the yard...
---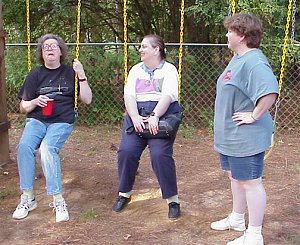 ...while the ladies gather at the swings--
Betty must be telling Phyllis and Shari about the joys of end-of-fiscal-year
---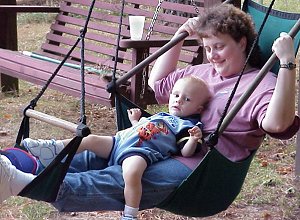 Sue and her little boy enjoy a quiet moment in a "sky chair"
---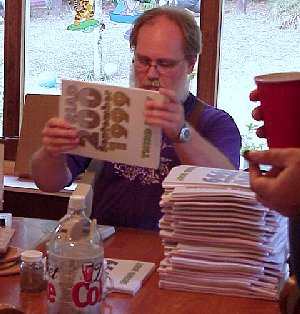 Daniel staples Myriad #200
---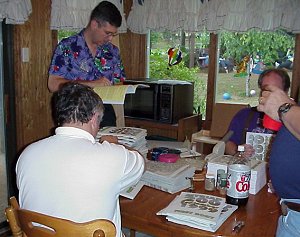 Jerry samples a new issue while John and Daniel staple
---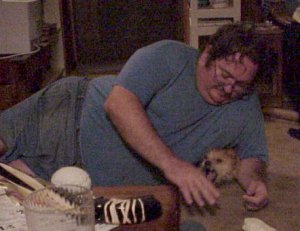 You asked for it: a game of "Terrier in the Hole"
---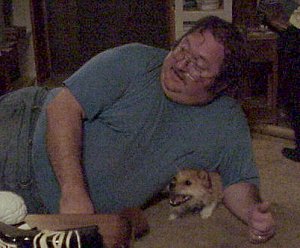 "Daddy is distracted by Buffy! Watch me get him!"
---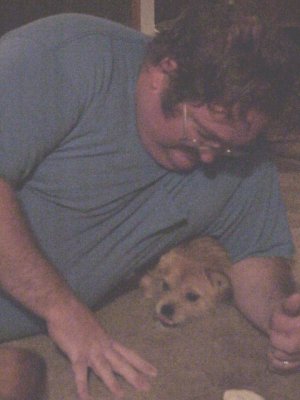 Anticipation of a hand...
---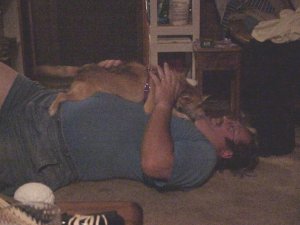 Game called on account of face licking!