October 28, 2000
The Rocket Boys' Halloween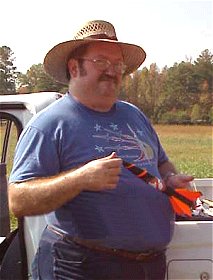 We launched on the weekend before Halloween, so we had to have a "Halloween rocket";
this is James and "the Ghostbuster."
---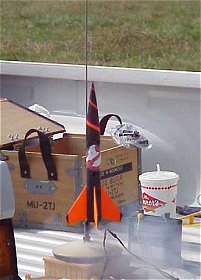 The "Ghostbuster" at the moment of ignition.
---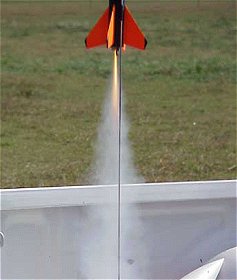 "Watch my dust!" The Ghostbuster moves fast. <g>
---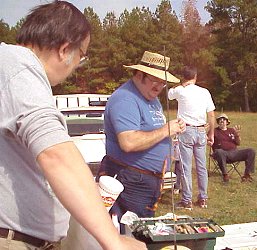 John Bouler watches as James sets up; Bill Gould and Mel Boros chat.
---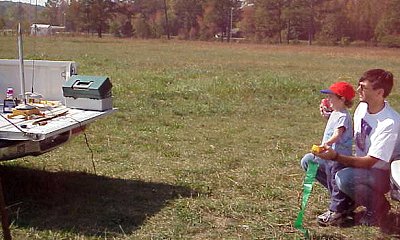 Alexander Gould shoots off a rocket with Dad's help.
---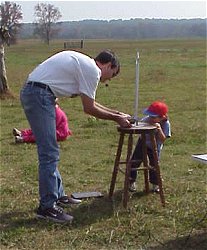 Bill and Alexander launch an extended Athena.
---
Launch of Bill's Super Big Bertha.
---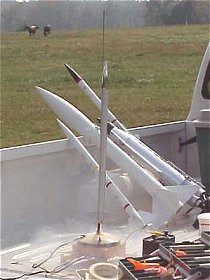 The cows look on as the Honest John launches.
---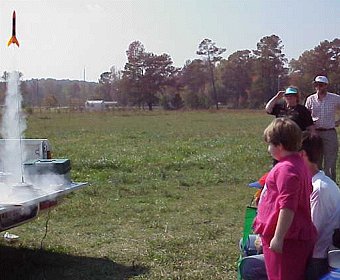 Jessie launches the Alpha III.
---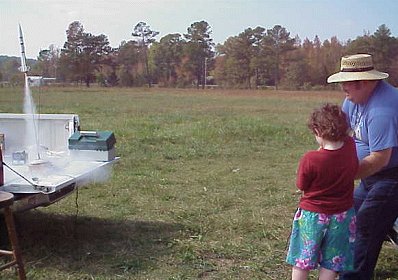 James helps Aubrey launch a MK109 Stingray.
---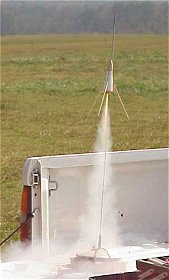 Galileo by Custom Rockets.
---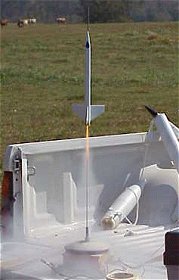 This is a Quest Commander.
---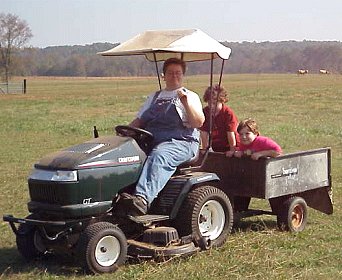 Our hostess Claudia gives Aubrey and Jessie a ride.