October 31, 2004
Bombers at the Battlefield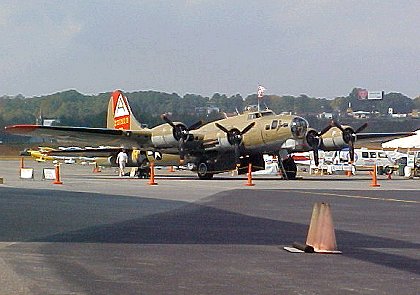 The Collings' Foundation B-17 "Nine O Nine" at McCollum Field in Kennesaw, GA
---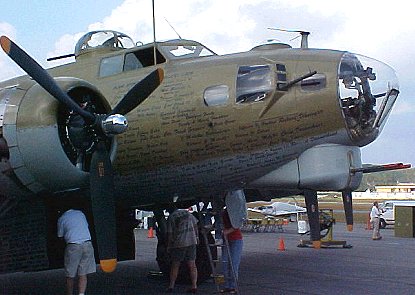 "Nine O Nine"'s sponsors emblazoned on her side
---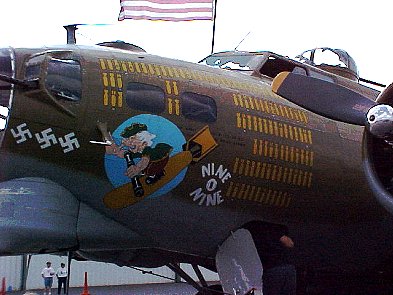 "Nine O Nine's" nose art
---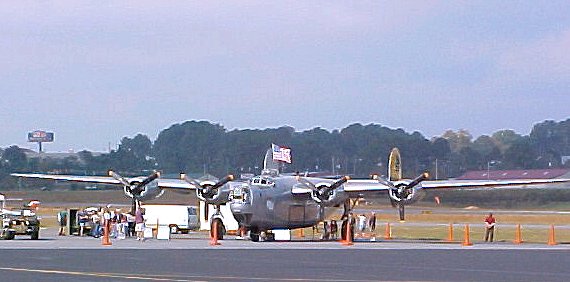 The B-24, "The Dragon and His Tail"
(Warning! Racy nose art below!)
---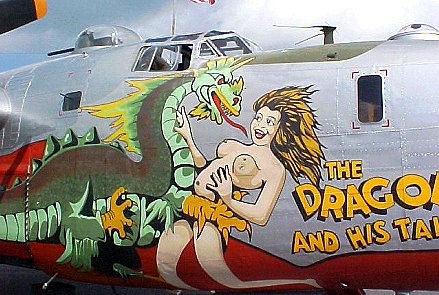 The nose art for the "Dragon"
---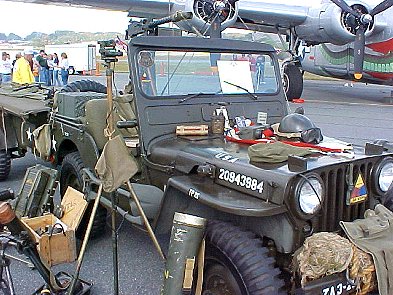 A World War II era jeep surrounded by military memorabilia
---
The latest fashions for airmen in the 1940s
---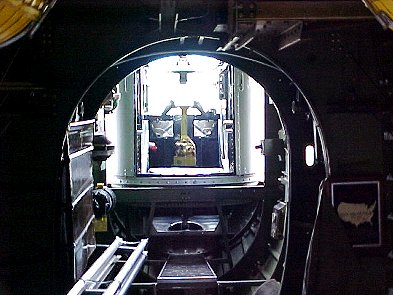 The rear turret of "the Dragon"
---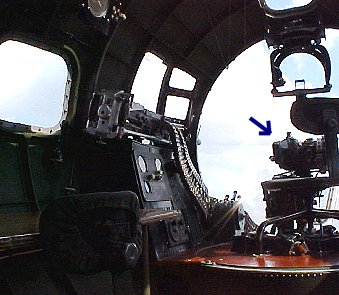 The blue arrow points to the Norden bombsight next to the bombadier's seat on the B-17
---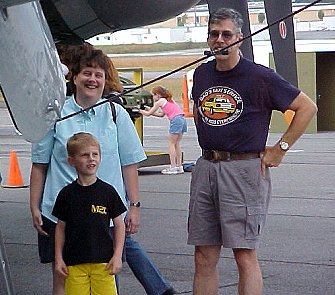 The Lawsons also visit the exhibit...
---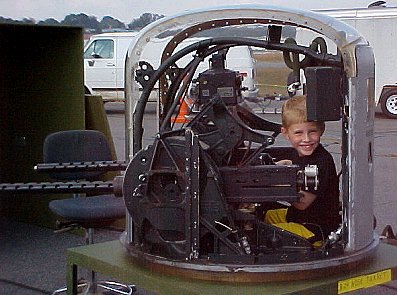 ...where Aaron enjoyed his ride in a restored B-24 turret
---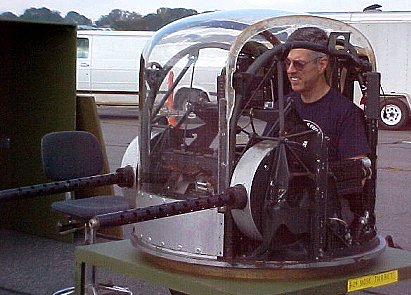 Despite his long frame, Jerry couldn't resist the lure of the turret
---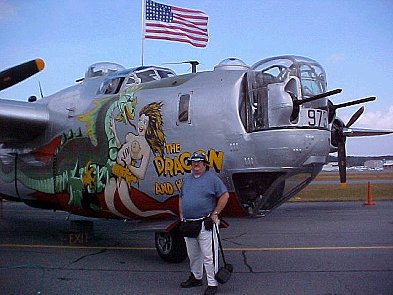 James with the "Dragon"
---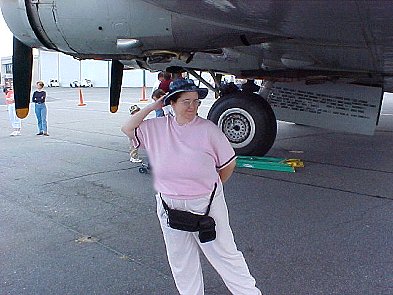 Linda under "Nine O Nine"