November 9, 2004
Helen, Georgia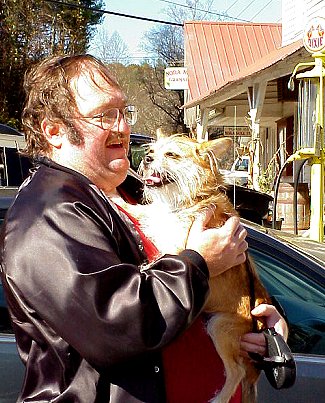 We drove up to the "Bavarian" town of Helen, GA, to catch their Christmas finery;
we brought Willow along--here she is with James at Nora Mills,
the circa-1800s still-working gristmill outside of town
---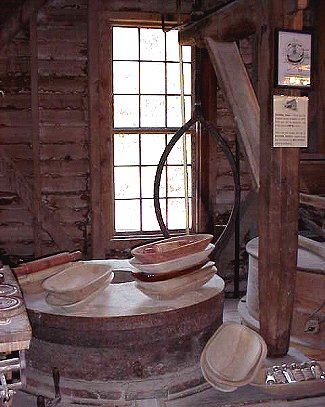 Hand-made wooden trenchers on top of an old millstone inside Nora Mills
---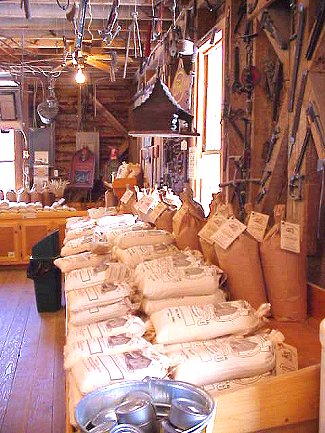 The fruits of the mill: bags and bags of different types of flour and meal;
their Pioneer Porridge is excellent!
---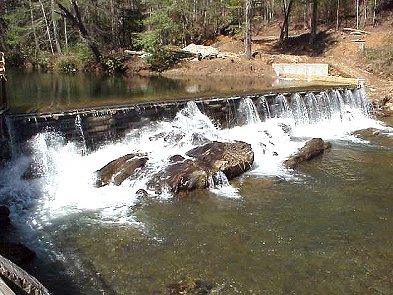 The falls that run Nora Mills
---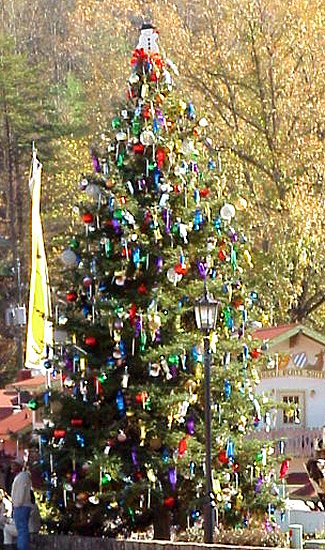 The Christmas tree in the Helen town square
---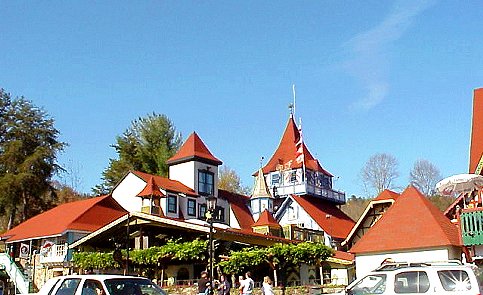 The Helen skyline and sky so blue it hurts;
although it was November, later in the afternoon it got very warm--
James peeled off his jacket and Linda had to roll up her sleeves
---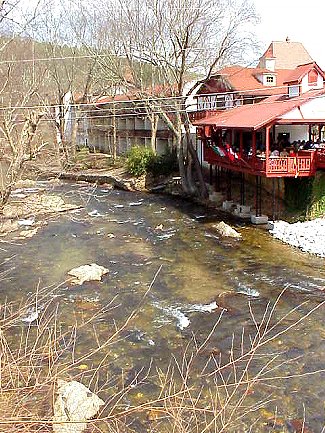 The headwaters of the Chattahoochee River run through Helen,
a clear cool mountain stream as opposed to the muddy river downstream
---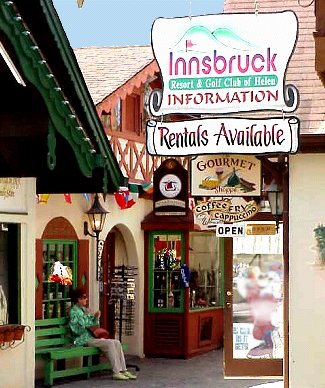 This is one of the alleyways in Helen that lead between the shops
---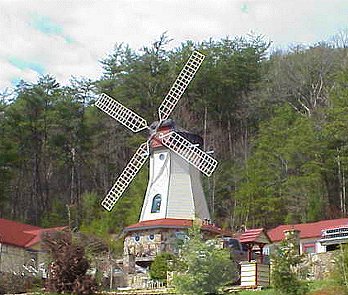 This picturesque windmill is in front of a motel
---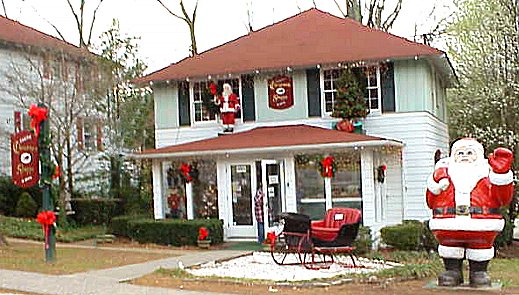 The old Helen Christmas Shop. The store has since moved and the stock is not quite as good
---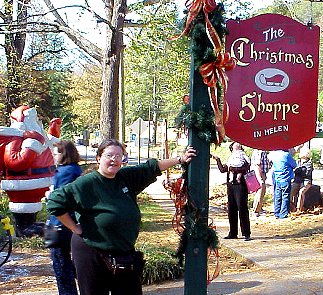 Linda at the Helen Christmas store
---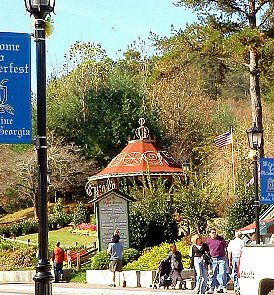 Snowflake decorations on the town gazebo and on the street
---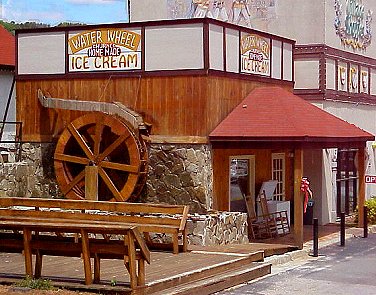 A typical Helen building;
sadly, this whole block of buildings was destroyed by a tornado
generated by Hurricane Katrina's landfall
---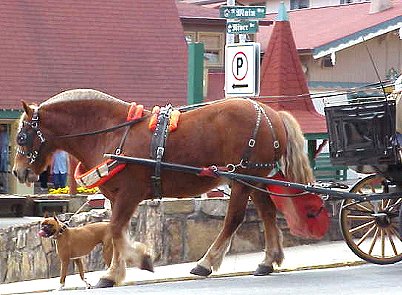 This is one of several carriages that tour the town of Helen--
looks like the horse has found a friend!