November 2002
Fall at Last!
It was so dry this summer that we had poor hopes for the colors of the autumn leaves. We needn't have worried.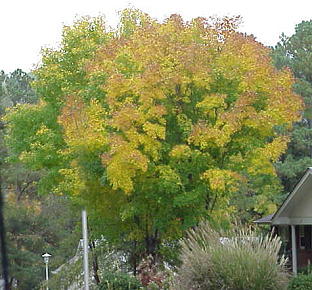 This maple tree has just begun to turn.
---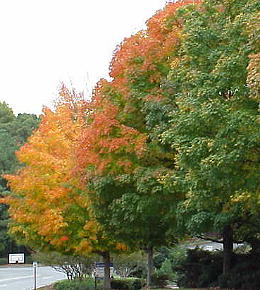 One of these maple trees is in the advance guard.
---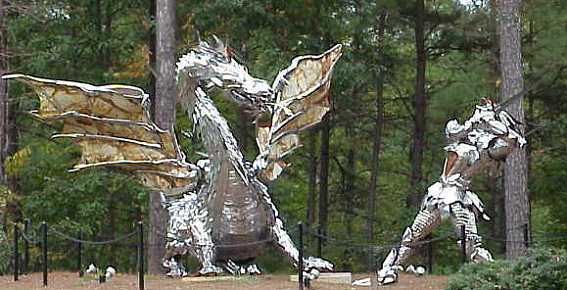 This has nothing to do with fall, but we thought it was cool.
This sculpture is on Terrell Mill Road, heading from Cobb Parkway to Powers Ferry Road.
---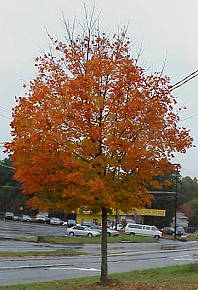 This bright little maple shines even in a downpour on Election Day.
---
Our dogwood and maple trees.
---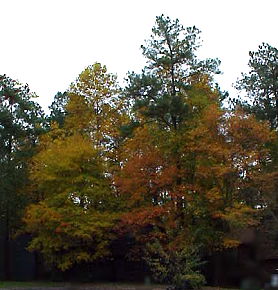 Trees across the street.
---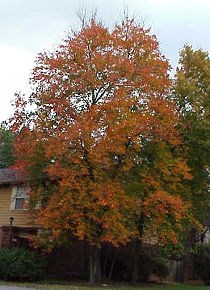 This tree on Natchez Trace looks like an impressionist painting.
---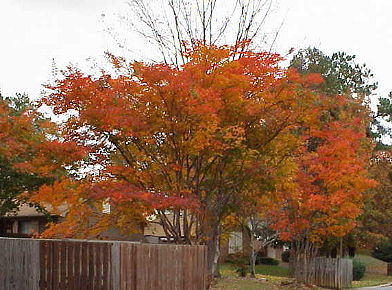 Here are more trees on Natchez Trace.
---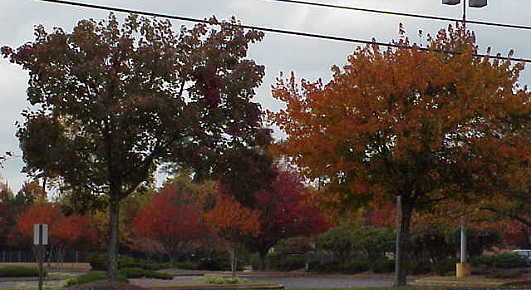 Fall can even make a parking lot look pretty.
---
These red trees are outside Spike's Pizzaria.
---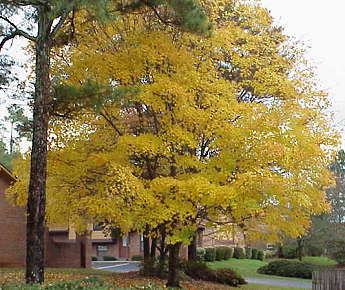 This tree could practically light up the entire street.
---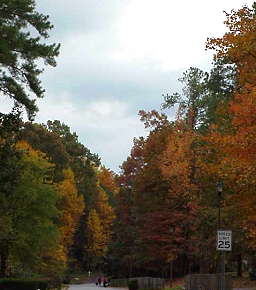 "Walkin' in a fall wonderland..."
---