December 9, 2005
Atlanta Festival of Trees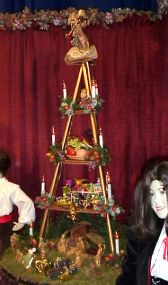 A German pyramid. This version of the "Christmas tree" is also common in Italy.
---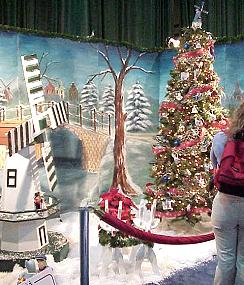 Christmas in Holland.
---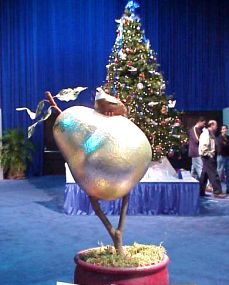 "...and a partridge in a pear tree. Must be very good pears!
---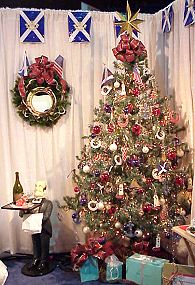 The Scottish Christmas tree.
---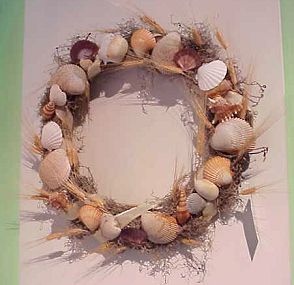 This wreath of shells fit this year's Festival of Trees cruise theme...
---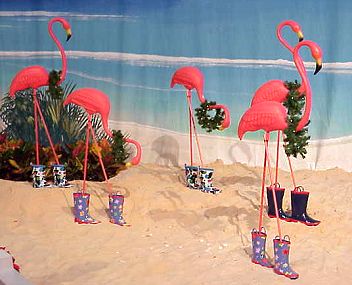 ...as do the ubiquitous flamingo mascots.
---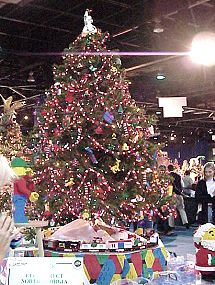 This tree is decorated in ornaments made only from Lego blocks.
The train underneath and the Santa are also made of Legos.
---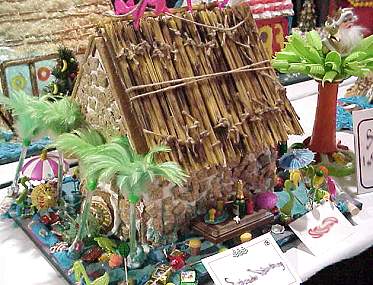 Gingerbread house, cruise of the South Seas style.
The roof is made of tied, scorched angel hair, the sides of mini shredded wheat.
---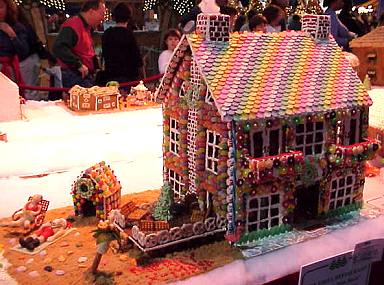 Santa is seen relaxing on the beach the day after Christmas.
Notice the Necco wafer roof tiles! Also Starlight mints, gumdrops, Lifesavers, pretzels.
---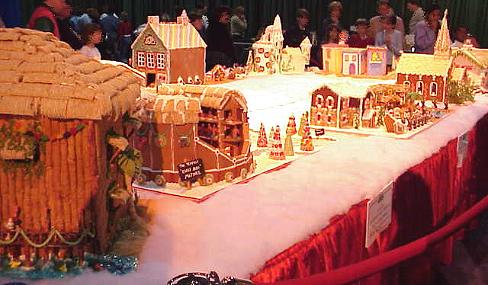 A gingerbread community. Notice the reproduction of the Globe Theatre with flamingos in front!
---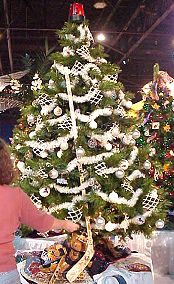 A hockey-themed tree for the Atlanta Thrashers. Some of the ornaments are tiny Zambonis!
---
Basketweavers decorated this charming tree.
---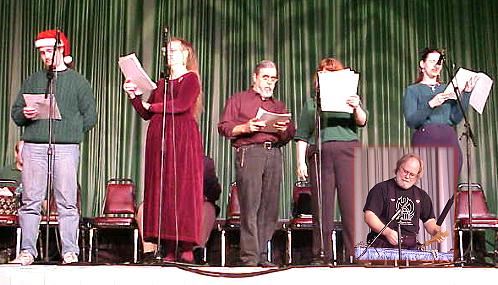 Atlanta Radio Theatre performance of "The First Christmas Tree in Atlanta."
L to R: Phil Carter, Trudy Leonard, Al Leonard, Clair Kiernan, Karen Barrett
Inset: Daniel Taylor on foley.
---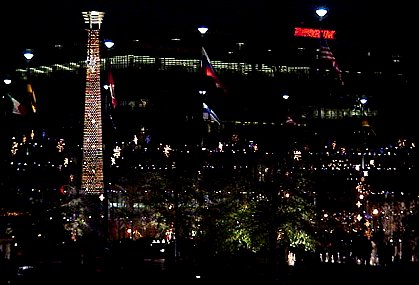 Centennial Olympic Park decked out for Christmas.
"Bouncing" snowflakes dart through the fountains.