December 19, 2000
Christmas 2000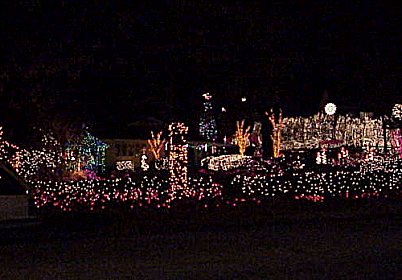 The Albritton house, near Chastain Park in Atlanta.
They used to decorate like this every year.
However, they moved to Florida several years ago.
---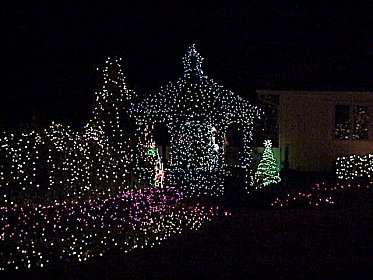 The gazebo, flanked by Christmas trees.
---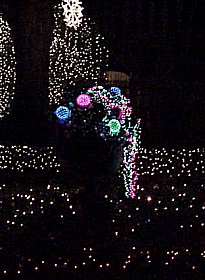 A bouquet made of lights sitting in the urn.
---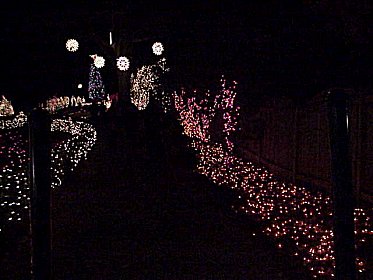 The lighted pathway to the back yard.
---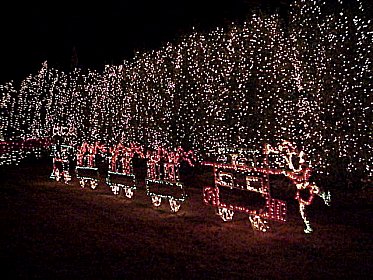 Elves lead a train of light.
---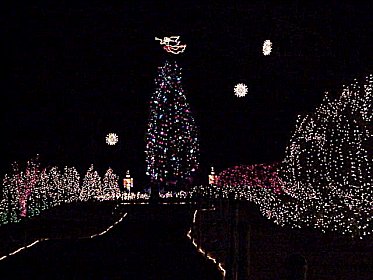 The 30-foot tree in the backyard of the Albritton house.
---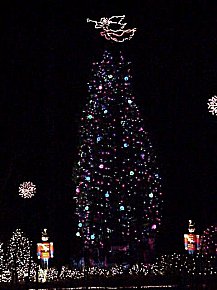 Close up of the Albritton's Christmas tree, flanked by soldiers, topped by an angel.
---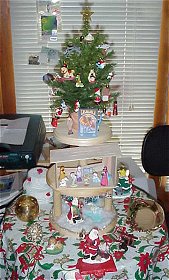 Our ceppo with our manger, miniature Christmas tree, and St. Nicholas display.
---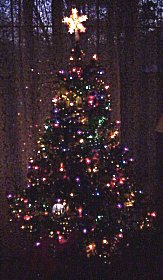 "Serendipity" the Christmas tree with her new set of lights.
---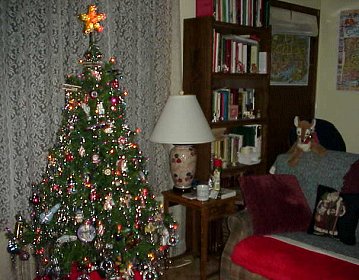 Our living room/library at Christmas, with Fern the Fawn on the loveseat.
---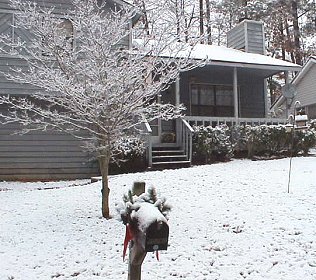 The snowfall before Christmas, December 19.
---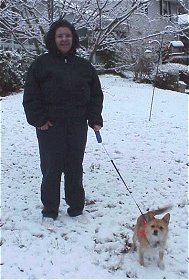 Linda and Willow in the snow.
---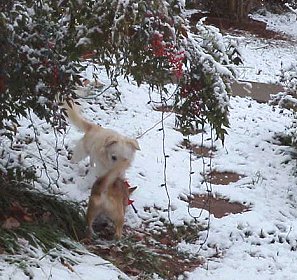 Willow meets Hughie under the bittersweet bush.
---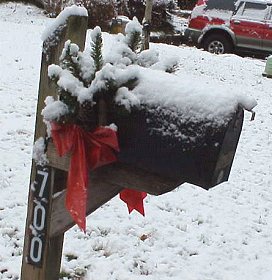 Snow even makes the mailbox look festive.