Christmas 1999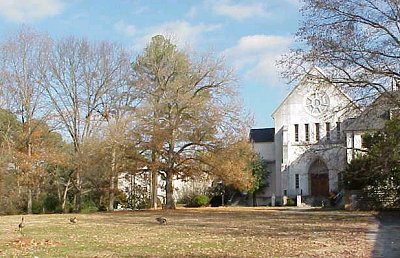 The Monastery of the Holy Spirit.
This is the church proper, with geese grazing out front.
December 10, 1999
---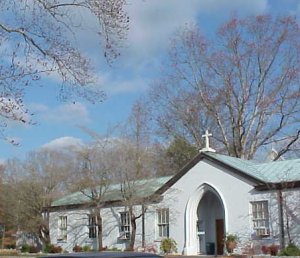 The sky over the Monastery administration building, so blue it hurts.
---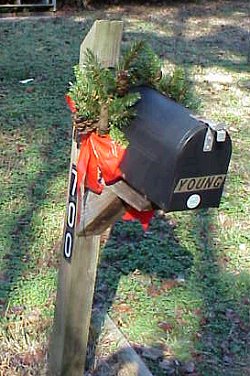 The mailbox is trimmed in pine and bow.
---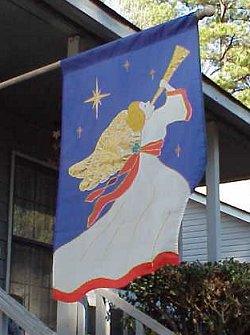 Our angel flag heralds the holiday season.
---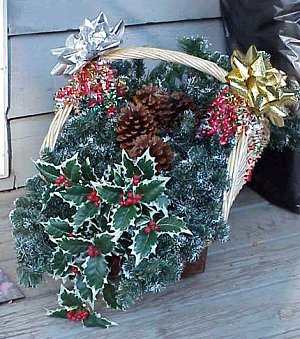 When Linda was little, it was tradition to have a basket of Christmas greens on the porch.
Here's Linda's version of the tradition.
---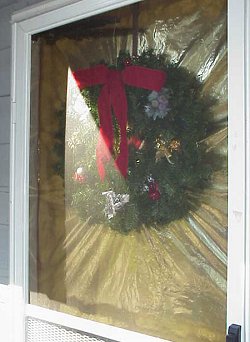 The wreath sits on a shining door.
---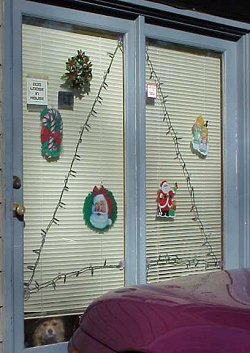 The double doors decorated for the season.
The lights are blue; because of its shape we call it "the blue spruce."
Notice Willow keeping watch!
---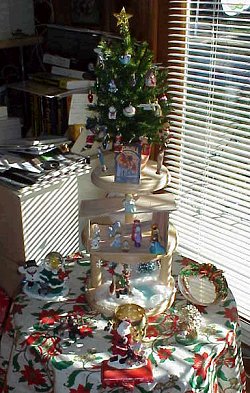 This is our ceppo, one version of an Italian Christmas decoration. It sits in the den.
---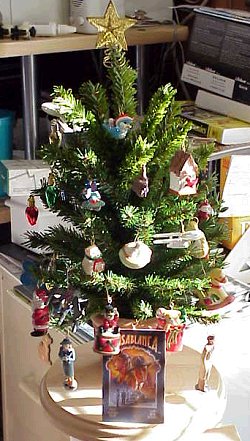 The little tree on top of the ceppo, with our Hallmark miniatures."
---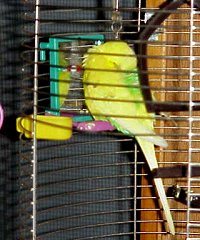 Bandit seems bored by the whole Christmas bit!
---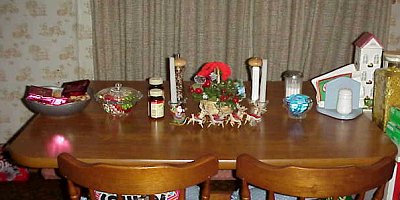 Look quickly: the table will probably not be so tidy or so festive until next year!
---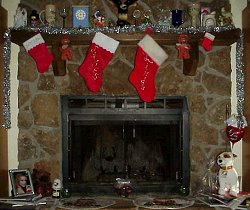 Garlanded and stocking'd, the fireplace holds forth. "Wishbone" seems to like it!
---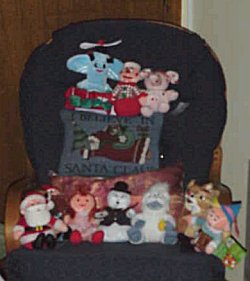 Linda's collection of Rudolph the Red-Nosed Reindeer beanies, courtesy her best friend
(thanks, Sherrye!).
---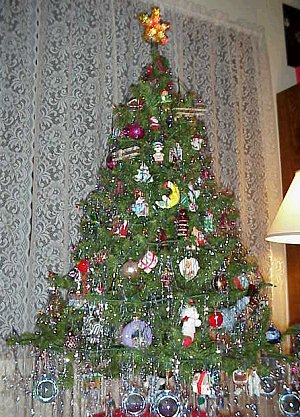 The incomparable "Serendipity," the Christmas tree. Any lopsidedness is Linda's fault.
---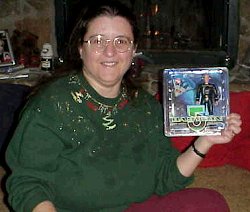 Linda finally gets Michael Garibaldi for Christmas!
---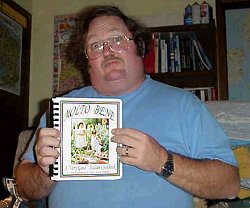 James and his newest cookbook.
---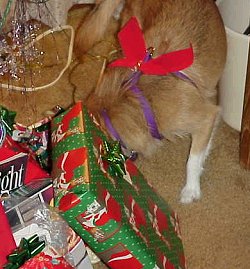 We hid Willow's new chew bone behind the gifts. She wasn't fooled...
---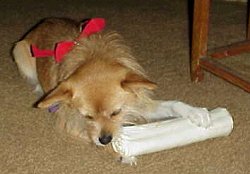 Willow got her bone.
---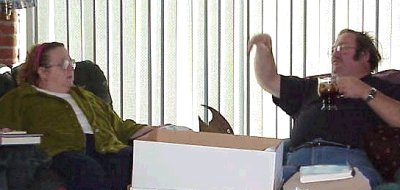 James and his mom talk on Christmas day.
---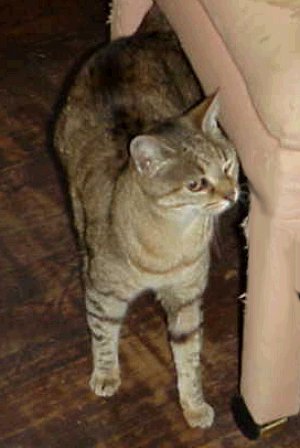 When James--and Leia--moved up to Atlanta, we had to leave Spotte in "fosterage" with Ann and Clay. Leia has gone to Rainbow Bridge, but Spotte endures. She is eleven.
---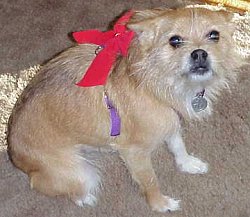 Last but not least, Willow poses in her Christmas bow.